The Pulse of Entertainment: Jack & Jill of America's National President Danielle Brown Molds Leadership and 'Dream Again,' #1 on Billboard Top Gospel, James Fortune's 10th Album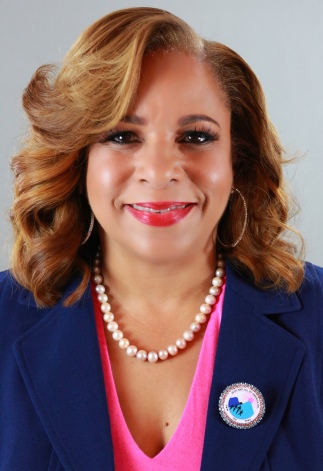 (October 1, 2019) - "One of our arms at
Jack & Jill of America
is to raise our children to be leaders," said
Danielle Brown
National President of the Jack and Jill of America organization. The JJOA had a line-up of events in September teaching youth to be advocates called "On the Hill." "It was called 'On the Hill,' teaching them about advocacy, gun violence, voters' registration. They met with senators and congressmen talking about pollution, Bills... having a voice is very powerful."
The Jack and Jill organization was founded by Marion Stubbs Thomas in 1938 in Philadelphia when 20 mothers came together to discuss developing an organization that provides social cultural and educational opportunities for youth ages 2 - 19. By 1946 Jack and Jill had 10 Chapters nationally, and today it has 245 chapters and 40,000 mothers/families as members.
"The conviction of one person can start a movement to think and rethink," said Brown about what JJOA seeks to instill in their young members. "We can make a difference, we can do more. Be leaders, be fearless leaders."
In training young members on how to be fearless members Jack and Jill of America host their annual "On the Hill" Legislative Summit in September which consisted of the Soapbox Consulting: Advocacy in Action; Voter Registration: Equity in Education; Gun Prevention and Safety Rally, and Soulful Sunday Brunch & Legislative Awards Program. The mission of Jack and Jill of America is to nurture African-American leaders by strengthening children by using leadership development, volunteerism, philanthropy and civic duty.
"Some senators asked for their information to help them form a Bill," Danielle said about the results of the activities. "They walked away with conviction. There was a 14 year-old who said, 'It changed my life. I will be the next President of the United States.' Success was what they were feeling. They left the Hill using their voice."
www.JackandJillInc.org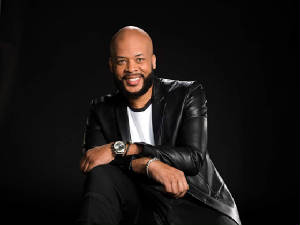 (September 27, 2019) - "We have dreams, goals and aspirations we're going after for years. Years go by and it doesn't happen and we give up...put our dreams on the back burner. People need to dream again to believe - not just survive," said two-time Grammy nominated James Fortune about the titled of his 10th album "Dream Again" (Entertainment One), which debuted at #1 on Billboard's "Top Gospel Album" Chart.

\
James Fortune heads and directs the FIYA Choir, an Urban Hip-Hop Gospel choir. The projects' single "I Am" features vocal assistance from Deborah Carolina and it reached Billboard's "Top Ten Hits." Others featured on the "Dream Again" album include Zacardi Cortez, Keith "Wonderbody" Johnson and Lisa Knowles Smith.

"It's #1 in the world on Billboard Gospel Albums," James pointed out. "I believe He (God) gives me a message to turn into songs."

James Fortune and FIYA (Free in Yahweh's Abundance) debuted in 2004 with "You Survived," which peaked at #2 on Billboard and it the was the most played Gospel song in the country. In 2017 he released "Dear Future Me," which debuted at #1 on Billboard "Gospel Albums" Chart. Fortune has also garnered an ASCAP Award nomination. He even launched a talk show on WLIB (1190am) in 2013 which airs Monday through Friday from 7pm to 9pm.

"We understand God's Word and that there is power in his Word," Fortune said about the struggles of Gospel artists. "We speak more about negativity and death. With Gospel we speak of life. What you speak creates the world you live in. There's a way out and over through God's Word." www.EntertainmentOne.com www.JamesFortuneMusic.com


SYNDICATED COLUMN: Eunice Moseley, has an estimated weekly readership of over ¼ million with The Pulse of Entertainment. She is also a Public Relations Strategist and Business Management Consultant at Freelance Associates, and is Promotions Director (at-large) for The Baltimore Times. www.ThePulseofEntertainment.com. EVENT: Eunice is founder of the annual "Uplifting Minds II" Entertainment Conference (ULMII), into its 20th year. Next event dates include Los Angeles Saturday, November 9, 2019 at the Los Angeles Convention Center (511) and Baltimore Saturday April 18, 2020, held in partnership with Security Square Mall and The Baltimore Times. The free conference offers an Entertainment Business Panel and a Talent Showcase and Competition (vocal, songwriting, dance and acting) with over $15,000 valued in prizes to selected artists. Log onto www.UpliftingMinds2.com for more information or to participate as a panelist or talent call 562-424-3836.
www.GoFundMe.com/Uplifting-Minds-II-Entertainment-Conference