The Pulse of Entertainment: Motown Gospel's Jonathan Traylor Debuts 'The Unknown'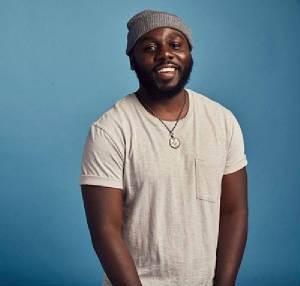 (September 8, 2020) - "I was working hard on my ministry...didn't know it would be a career. Didn't know I could support my family," said Motown Gospel's newest sensation Jonathan Traylor about his debut "active" album "The Unknown" (Motown Gospel/Capital CMG).

Jonathan just wanted to play basketball, dance and minister to people about what he discovered about Christ and faith. However, God had other plans. Like most of us Jonathan sang in the choir at his church. One day the church musicians left.

"I remember asking God to teach me the piano," Traylor said about how he became his churches newest musician at around the age of 16. "My grandmother had me to call her (a lady who is his mentor and Godmother), and have her pray for me...she prayed. I put anointed oil on my hands, the piano key and the strings. Then I started playing the notes, I said, 'What?!'"

Jonathan said for some miraculous reason he understood the keys and the notes. He went on to teach himself the guitar, the bass and percussions. He joined the school choir and went on to perform Broadway shows. Hip-Hop influenced, Jonathan is a natural dancer which he said is his first love. He combined his love for dance with his performances in church and school - developing a name as a Gospel performer. When I said my church didn't allow me to "perform" as youth choir director, he laughed and said, "It took a minute though. They said, 'Are you going to dance or sing!'"

You can see his natural ability to dance in his music videos. He shows his love for the Hip-Hop culture in the dance moves, and his love for dancing by going all-out. I watched one of his videos for "You Get the Glory," and the dance moves were so awesome, so professional, and so smooth that I asked if he made them up. He said it was a choreographer named Mark Marvelous.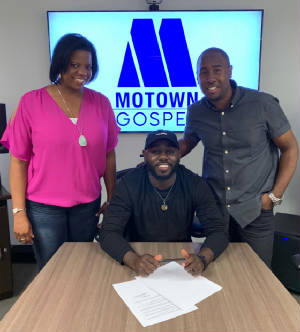 "I remember I went on tour with Jonathan McReynolds, he is very influential...and there were some music executives and A&R in the audience. After the show I started getting emails. I ended up doing a Kirk Franklin Show. After that, more calls, then Motown called. They felt like family."

Jonathan Traylor's "The Unknown" album is an "active" project, meaning he will be adding new singles throughout 2020. At the time of my interview there were nine singles released from "The Unknown" album which includes "You Get the Glory," "Ain't Nobody Mad but the Devil," "For the Wild Ones" featuring Adrion Butler, "Faithful Ones" featuring Mack Brock, "I Trust You Lord," and "Purpose Over Pleasure".

The skateboard riding musical genius is also a husband, father and producer.

"I have been working hard at being faithful in the midst of everything," he pointed out about the dramas of 2020. What gets him through? Singing and dancing.

He said he had to admit, "He (God) allows us to feel."

With feeling comes a wide range of emotions that Jonathan Traylor said God can heal. He is absolutely right, all we have to do is ask God to heal those emotions we can't handle, then have "faith" that He will. www.JonathanTraylorMusic.com
SYNDICATED COLUMN: Eunice Moseley, MS, MBA, MPhil has an estimated weekly readership of over ¼ million with The Pulse of Entertainment. She is also a Public Relations Strategist and Business Management Consultant at Freelance Associates, and is Promotions Director (at-large) for The Baltimore Times. www.ThePulseofEntertainment.com. EVENTS: "Uplifting Minds II" Entertainment Conference (ULMII), founded by Eunice in 1999, is into its 21st year. Next events are coming to Los Angeles Saturday, November 7, 2020 via Zoom Video Conferencing and to Baltimore Saturday April 17, 2021 at Security Square Mall. The ULMII event is a free conference offering an Entertainment Business Panel Q&A Session, a Talent Showcase and Talent Competition (vocal, songwriting, dance and acting) where aspiring artists have a chance to receive over $15,000 valued in prizes/product/services. Log onto www.UpliftingMinds2.com for more information or to RSVP.
www.GoFundMe.com/Uplifting-Minds-II-Entertainment-Conference