The Pulse of Entertainment: Ray, Goodman & Brown Headline Soul Train Cruise January 20 - 27, 2019 and 'Love Hard' by Joyce Ruiz Available as Book and Audio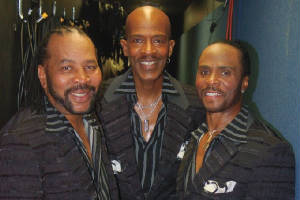 "I love 'Special Lady' and types like that," said Billy Brown of the legendary Ray, Goodman and Brown who are headlining the Soul Train Cruise (January 20 - 27, 2019) to the Caribbean with Gladys Knight, The Chi-Lites, Morris Day and the Time, New Birth, Ohio Players, George Clinton and Evelyn "Champagne" King, with a special performance by Smokey Robinson (January 23rd). "But I really love 'Love on a Two-Way Street' it was recorded before...it didn't do anything. I told Joe (Robinson) I like that record and he said, 'You like that syrupy stuff' and he took the 45 and flipped it across the room and said, 'take it and learn it.' I learned it that night and the next day I recorded it."
"Love on a Two Way Street" became a break through single of Sylvia and Joe Robinsons via their label Stang/All Platinum Records through the group The Moments. It reached #1 on Billboard's R&B Charts. It was re-recorded by the label with Brown in the lead vocals as Ray, Goodman and Brown in 1969 for legal reasons. It sold over a million copies. That hit single and others from Ray, Goodman and Brown such as "Sexy Mamma" and "Look at Me (I'm in Love") has the group constantly on tour to this day - 50 years later.
Brown continued, "So I took him the ("Love on a Two Way Street") recording and he said, 'This is the new single'. The way they released it was crazy too...the next day the distributor called for 50,000 more copies. And as they say the rest is history."
You get to see how legends perform if you are on the Soul Train Cruise taking off January 20, 2019 for seven entertaining days. www.AAEG.com/RayGoodmanBrown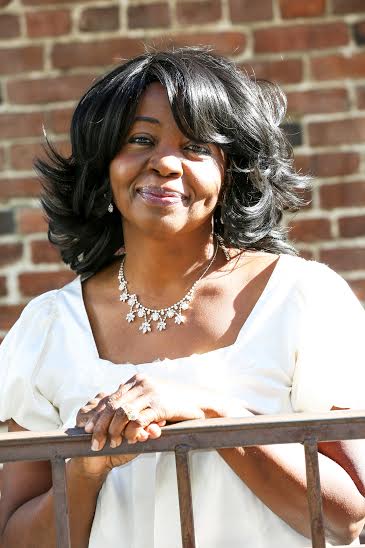 A passion for the love of her children's artistic talents Joyce Ruiz, along with her husband, sacrificed and the result was their children reaching unbelievable heights in entertainment. Twins Ashton and Ashley are named 2-UNeek and have toured as opening act for Disney's Raven Symone, Beyonce's Texas pre-show and Robin Thicke. They have also performed as actors in major sit-coms and films. Now Joyce Ruiz offers in more music with poetry in a book called "Love Hard." The topic however is on finding the passion of love in your marriage.
"I worked with 2-UNeek, the Texas Twins, as far as getting them out there," she explained about her part in the husband and wife management team.
Today Joyce promotes her own projects with the help of her children. The "Love Hard" book is also an album version produced by her son Ashton. As a producer Ashton is known as Tone and his credits include a commercial for a Texas Company's advertising campaign.
"I had no desire or intent to do so (publish a book) until that tragic season when I got the news of my husband's transitioning. I felt God birth this project to me. At first it was one poem, then I said...put music to it. It built from there. I talked to my son, who produces under Tone, that one poem led to 22 poems so he did 21 original tracks and one track is from a producer out of Germany."
The collection of sweet and inspiring selections cover all topics with one selection dedicated to her late husband simply titled "A Prayer for my Husband."

"Our family is musically inclined," she explained, indicating the depth and level of talent the Ruiz family has to offer. "2-UNeek, myself and my husband, he was a DJ on the side. We were very much into the music scene."
"Love Hard" by Joyce Ruiz, featuring Tone is available at Amazon and iTunes.
SYNDICATED COLUMN: Eunice Moseley, has an estimated weekly readership of over ¼ million with The Pulse of Entertainment. She is also a Public Relations Strategist and Business Management Consultant at Freelance Associates, and is Promotions Director (at-large) for The Baltimore Times. www.ThePulseofEntertainment.com. EVENT: "Uplifting Minds II" Free Entertainment Conference annually in Baltimore (Saturday April 20, 2019) and Los Angeles (October/TBD). Offering Entertainment Business panel and a talent showcase and competition (vocal, songwriting, dance and acting) with over $15,000 valued in prizes. www.UpliftingMinds2.com.